Buying Original Art, Prints, Cards etc.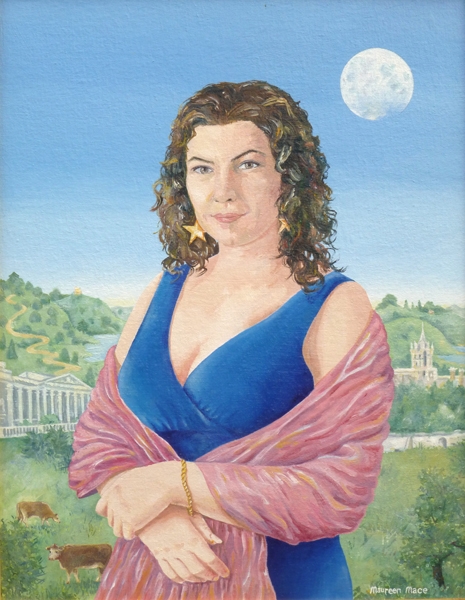 Behind a Painted Smile
Painted for an exhibition by the same name, I took the title literally and thought of the most famous smile known today - the Mona Lisa.
I had always wanted to paint Evelyn, my daughter, so she posed for me in the same position. In the background is the Fitzwilliam Museum where she works, part of a painting by Domenico Ghirlandaio which hangs there, the Fen at the back of the Museum and of course the cows.