Buying Original Art, Prints, Cards etc.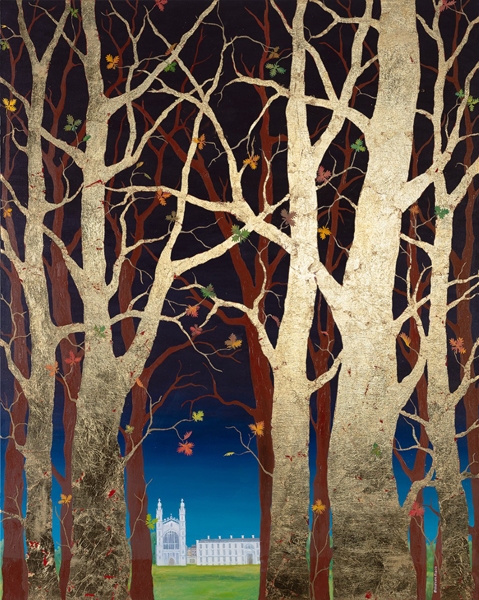 King's from Queen's
This is a classic view of Cambridge. Hidden between the trees is King's College Chapel and the Gibb's Building seen from the Backs. A beautiful sight at any time of the year, here King's is seen through the trees before the last leaves fall in the Autumn with the final light of the day as the sun sets.
This painting is difficult to photograph as the gold leaf sparkles and is highlighted differently depending upon the light and how it is viewed. It is one of the largest paintings I have ever produced and it really stunning.