These are some of my favourite sites which include local artists and galleries.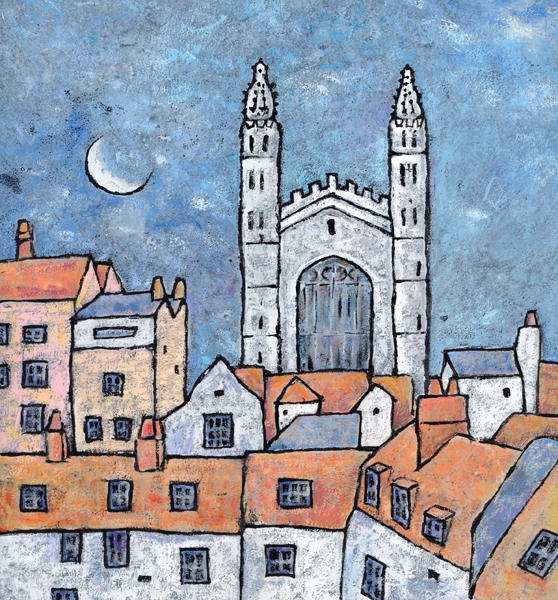 Cambridge Rooftops
Finding a high point in Cambridge is quite difficult unless you are a student and can climb up to the top floors of a college. This view is from the Guildhall and is a little more difficult to access than it used to be. It is a wonderful place to see the rooftops backing onto King's Parade. In this monoprint you can see the roof of G David's, the excellent bookshop full of written treasures.
The monoprints are hand painted on a marked block and printed onto a beautiful black mould made paper especially for professional printers. Each one is slightly different but the photo gives a guide to the quality and textures of the print.