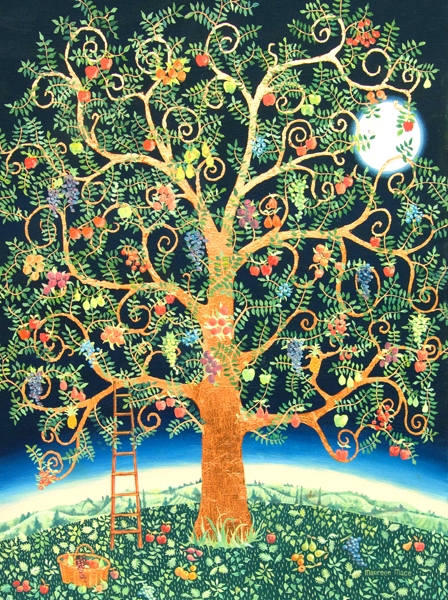 Tree of Plenty
Silvanite Trees Gallery
Oil on canvas with copper leaf
21.5 x 17.5 inches / 55 x 44 cm
SOLD
Rich oil paints over a tree trunk of copper metal leaf. This tree represents our indulgences in life. Compared to previous centuries we are able to obtain luxuries of any kind providing we have the money. Any fruit seems to be available throughout the year and we are surrounded by cheap goods of all descriptions.
And we covet it all.....
This painting was bought by a couple as a present for their newly born baby girl. I believe it will be treasured forever.