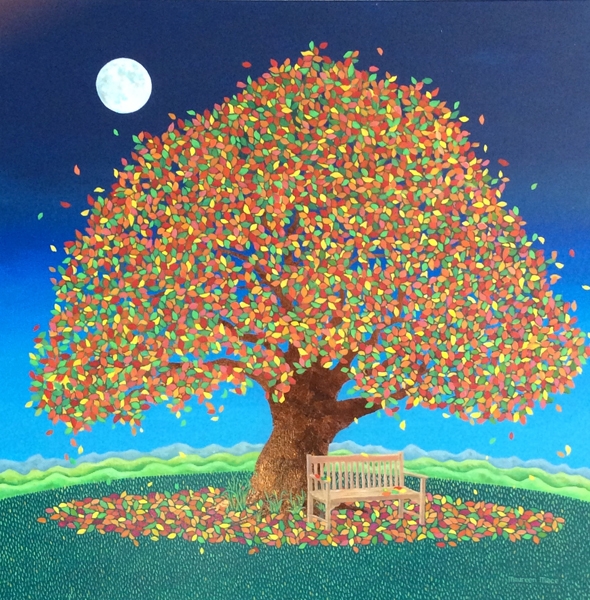 Autumn Fall
Silvanite Trees Gallery
Acrylic on canvas with oxidised silver leaf
20 x 20 inches / 50 x 50 cm
SOLD
I love walking in woods during the Autumn, especially in places like Wimpole Hall in Cambridgeshire.
This acrylic painting is of that moment in time when the nights have been so cold the leaves have dropped but the days have been windless so a tight circle of gloriously coloured leaves forms under the branches.
I did want this image to be very simple but my love of detail is always there and the individually painted leaves are tightly packed and full of colour. The image also gave me an excuse to use some new silver leaf that has been treated to give a marbled brown and copper effect.
The painting will be shown at Byard Art online in their 20 x 20 exhibition during May and June 2020.