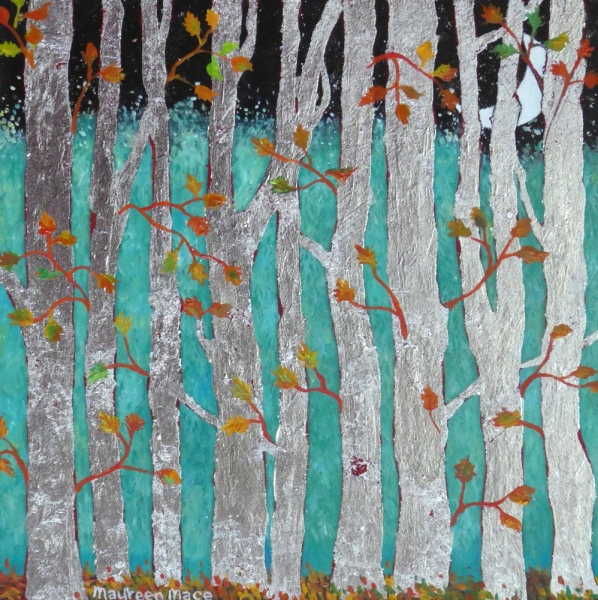 Silver Wood
Silvanite Trees Gallery
Oil on panel with silver leaf
11 x 11 inches / 28 x 28 cm
Original for sale £300 (GBP)
Last Autumn I made 3 paintings on panel and floated each of them in a simple white frame. This is the first one.
I have always loved the silver birch trees at Anglesey Abbey, my closest National Trust property which is just 7 miles away. It is a perfect place for a walk followed by one of their homemade cheese scones and pot of Earl Grey.
The best time to see the silver birches is in the winter. They are at the end of a Winter Walk and the view always catches my breath as I follow the path round and suddenly catch sight of them.
The painting is very simple, just a line of trunks painted in red and covered in silver leaf with a crescent moon rising behind some vegetation.
The paintings work well singly as well as a pair or a set of three.