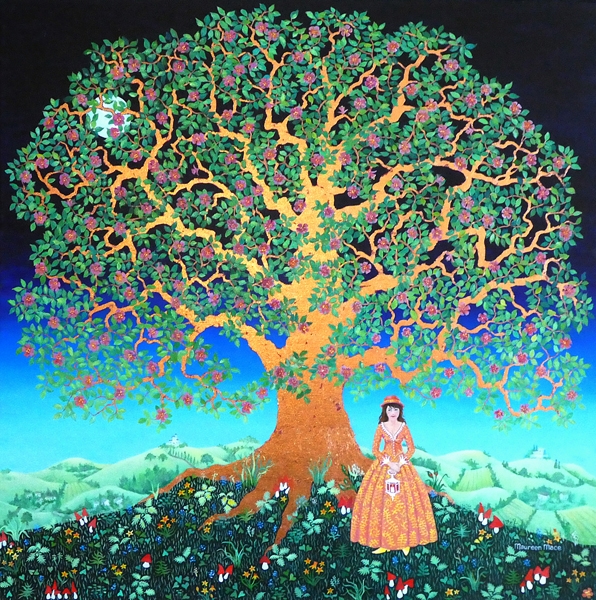 Lady of the Light
Silvanite Trees Gallery
Acrylic with copper leaf
20 x 20 inches / 50 x 50 cm
SOLD
There is an idyllic place on top of the world or maybe it is just in my mind.
We view a lady dressed in clothes from long ago holding a lamp with a candle inside. She stands under a wild rose tree and in the distance is a huge vista of rolling hills.
It is just me enjoying painting.